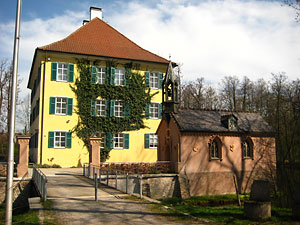 We offer a very nice guest room in the area between Augsburg, Munich and Ingolstadt.

As this quiet location is next door to the "Sisi Castle", you will enjoy a lovely view on the castle site. The small town Aichach, with a wide range of leisure time activities, is in the immediate neighbourhood (3 minutes by car).

The friendly and cosy room will make you fell at home.


We are looking forward to giving you a warm and friendly welcome.